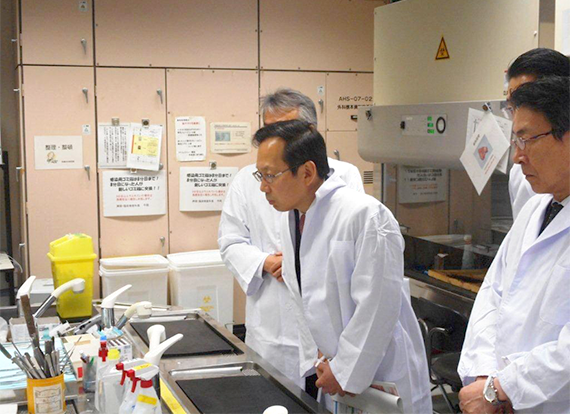 The U.S. President Donald Trump declared a gNational Emergencyh due to the novel coronavirus (COVID-19) global pandemic on March 13, with more than 2,700 confirmed cases and at least 58 reported deaths on March 14. At the moment, Europe is the center of the pandemic.
Specifically Italy, where COVID-19 infections have exploded and as a consequence, it has been reported that their medical system has collapsed. In Japan, the medical system has prioritized severe COVID-19 patients to prevent them from dying, which has resulted in curbing an epidemic thus far.
The Trump administration issued new travel restrictions on Europe. Moreover, ABC news reported that gPresident Trump announced new stricter guidelines to stop the spread of the disease. The new nationwide guidelines call on Americans to avoid gatherings of more than 10 people; avoid eating and drinking in bars, restaurants, and public food courts; and encouraging schooling from home across the country, which applies only to the next 15 days.h
As a consequence, Dow Jones index has wildly fluctuated with nosedives and upswings, and for the Tokyo Stock Market Exchange, the Nikkei 225 has plunged around 5 thousand points (-22%) in the last month. For the time being, the worldfs economies will continue to deteriorate due to the spread of COVID-19.
As for economic policies to combat recession derived from the COVID-19 pandemic, each nation will need to implement various kinds of measures, such as providing adequate funds to their money markets, cutting long and short term rates, purchasing a wide range of financial assets, new public works focused on hygiene, reducing taxes and so on.
On March 14, Prime Minister Abe announced that his administration will make the utmost effort in preventing a COVID-19 epidemic, and boldly take economic and financial measures to stabilize the orbit of the Japanese economy as soon as possible with unprecedented creativity.
Many people are paying close attention on whether the government will reduce consumption tax rate. However, this tax revenue is used to maintain Japanfs social security system, and it would be very difficult to raise these rate again after the pandemic subsides. The most crucial issue for Japan is whether the Tokyo Olympics and Paralympics can be held. President Trump commented on the possibility of postponement until next year, which swayed the Japanese government and people. It will of course depend on the circumstances of the COVID-19 pandemic; however, on March 24, Prime Minister Abe announced a one year postponement through negotiations with President Bach of the International Olympic Committee.
By Yuzuru Takeuchi