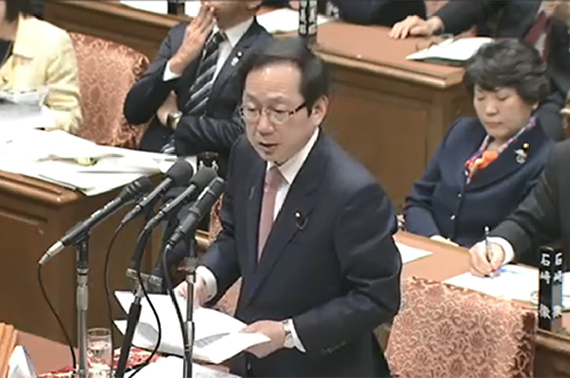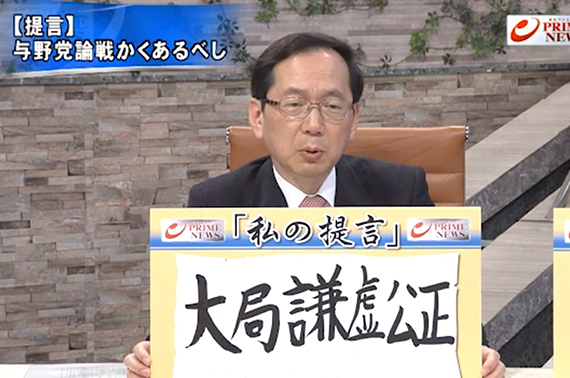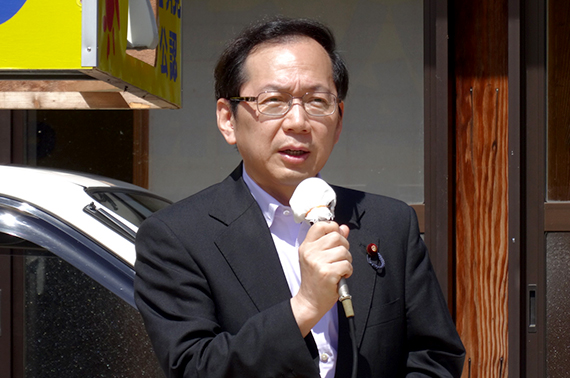 Prime Minister Shinzo Abe has been repeatedly pursued over the suspicion of cronyism for his friendís schools, Moritomo and Kakei Gakuen, from the opposition parties in the Diet session over this year.
I am the director of the Budget Committee for the House of the Representatives.
The opposition parties have seldom deliberated on serious foreign affairs such as denuclearization, missiles and the abduction issue of North Korea, or economic and fiscal agenda, such as overcoming deflation and fiscal consolidation. Instead, they have focused on only Moritomo and Kakei Gakuen issues. Thatís abnormal.
The KOMEITO, a partner of the ruling coalition, is based on the principle of fairness, and agreed to summon Mr.Sagawa who was the former director general of the National Tax Administration Agency as a sworn witness, and Mr. Yanase who had been a secretary of Prime Minister Abe as an unsworn witness in the Budget Committee. As a representative of the KOMEITO, I questioned both of them.
However, in the Diet, there is a rule for summoning sworn witness, that it is limited to the case of suspicion over a penal offense. Otherwise, it is easy for a political power to violate human rights by summoning a citizen to the Diet.
From this writing, Kakei Gakuen has not been pointed illegal for the criminal law in spite of the suspicion over cronyism on the administrative process.
Recently, the approval rate for Abe administration has been rising, while the supporting rates for the opposition parties have been lowering. Perhaps many people think that cronyism is not good, but they desire to discuss more important agenda such as North Korea, the economy and social security in the Diet.
The KOMEITO is a conservative and liberal party that has 54 Diet members (29 in the House of Representatives, 25 in the House of Councilors), and about 3,000 local assembly members. In the 2017 general election, the KOMEITO obtained about 7 million votes for the proportional representation, which means that there were 25 thousand supporters in a single seat district on average. Therefore, the KOMEITO is indispensable for the LDP to win in election.
The mission of the KOMEITO in the Abe administration is to control the LDP by handling or braking, which leads to political stability and recovering of trust from people.
By Yuzuru Takeuchi