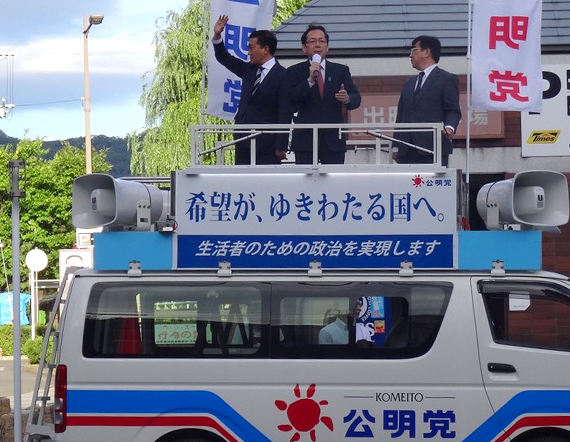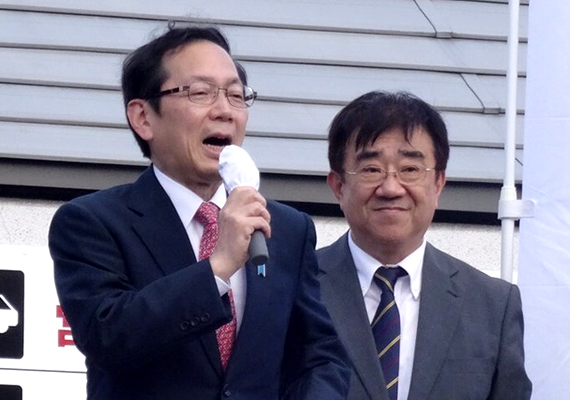 Early morning on September 17, I awoke to see that NHK news reported that Prime Minister Shinzo Abe would dissolve the House of Representatives at the beginning of the Extraordinary Diet on September 28. Even I, a member of the ruling bloc, was very surprised and hurried to confirm the credibility of the news.
There were several reasons for the snap election. The first was that North Korea's nuclear weapons and ballistic missiles were becoming a serious threat to Japan, and Abe needed to create a strong regime. The second was that Abe and the KOMEITO agreed to reduce the educational burden of parents by widening the use of the consumption tax which was initially for the purpose of social security.
After the dissolution, Tokyo metropolitan Governor, Yuriko Koike became the head of "Kibo no To" which was founded for national politics. At that time many people highly expected that "Kibo no To" might grow to be a major party and win the general election as she did for the Tokyo metropolitan assembly election on July. Therefore, Seiji Maehara, head of the DP, decided that the DP would unite with "Kibo no To" at the general meeting of the DP Diet members.
However, Koike expressed to her intention to eliminate the DP Diet members who didn't agree with her policies, especially for the peace and security bills that the DP had thoroughly opposed in 2015, and therefore, Mr. Edano, a left wing DP Lower House member, decided to found a new party, the Constitutional Democratic Party of Japan. As a result, the DP members of the Lower House divided into three groups, Kibo no To, the CDPJ, and independents. Moreover, the support rate of Kibo no To also fell due to Koike's words,"get rid of".
Finally, the October 22 general election resulted in victory for the LDP-KOMEITO bloc, which obtained 313 seats, a two-thirds majority for the 465-member Lower House. The main reason for the victory was that many voters disliked the opposition parties' division and confusion, and voted for political stability.
On the other hand, there were many people, even in the LDP supporters, who didn't like the shadow of suspicion over cronyism for Abe's friend's school, Moritomo and Kakei Gakuen, and were concerned about Abe's militant character, which led to the CDPJ's advance to the main opposition party.
Prime Minister Shinzo Abe and the Cabinet members have to face people sincerely and humbly.
By Yuzuru Takeuchi