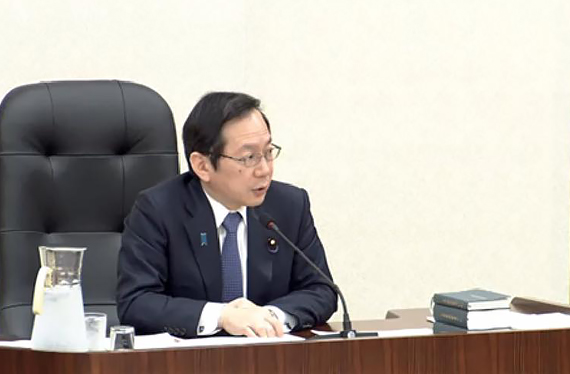 From August, 2016, I resigned as the State Minister of Health, Labor and Welfare by the Cabinet reshuffle, and was subsequently appointed as the Chairperson for the Committee on Internal Affairs and Communication in September.
Incidentally, in the U.S., Mr. Donald Trump won the presidential election on November 8 contrary to many intellectuals' expectation, and similarly, the U.K. culminated to leave the EU through heated arguments in their national referendum.
I call these phenomena "Rebellion By the Masses", which has swept over advanced countries. We analyze that this division and conflict amongst people has deepened in accordance with globalization, and consequently, those who were left behind became poorer with their anger and complaints boiling over.
In Japan, if the middle class falls to a relative poverty class, our society will come to risk as the people will start saying what they really think bearing their disappointment.
Therefore, KOMEITO has confirmed these two points; first, it is important to maintain the LDP-KOMEITO ruling coalition and stabilize the political system. Political stability will bring economic growth, which leads to increases in tax revenue and the expansion of social security and education.
Second, KOMEITO from now on has to implement various kinds of policies through standing closer with the people, hearing people's voices and researching their potential needs.
U.S. President Donald Trump pledged to put "America First", and to strengthen the priority of national interests of the U.S. through trade and foreign exchange intervention. However, his speech promotes division and conflict on foreign relations.
We forecast a tough negotiation between the U.S. and Japan, but fundamentally, it is necessary for Japan to enhance economic and social security policies in order to protect the livelihoods of low income people while increasing the middle class, which will lead to better unity in Japan.
By Yuzuru Takeuchi