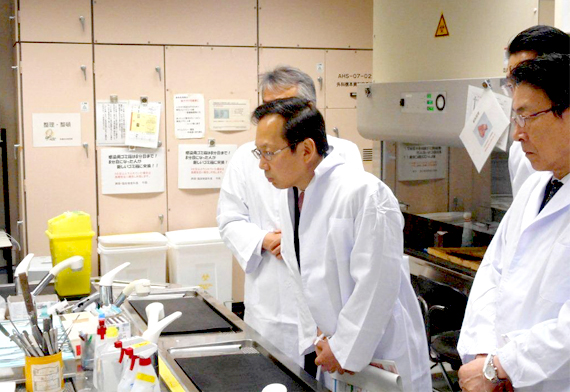 I was appointed as the State Minister of Health, labour and Welfare on October 9, 2015. The Ministry of Health, Labour and Welfare is an important and large authority that regulates a wide range of administrative fields that directly relates to the lives of people in the fields of medicine, welfare, nursing care, labor and pension.
Recently, Japan has been battling deflation through "Abenomics", and Prime Minister Abe announced " New Three Arrows" ; First is a strong economy policy, increasing the GDP for 2020 to the level of \600 trillion. Second is a child care support policy, aiming to raise the birth rate of 2020 to the level of 1.8. Third is a firm social security policy, to create a society in which people need not to leave their jobs because of concerns of family nursing care.
The growth of an economy does not necessarily lead to the happiness of an individual, rather, sustainable social security may be able to bring a positive effect to the macro-economy.
Through these " New Three Arrows", Prime Minister Abe shows his will to realize a "Society in which All Citizens are Dynamically Engaged". These contents are what the ruling coalition KOMEITO has always insisted upon. We aim to give relief and hope to people suffering from various obstacles such as income disparities, diseases and handicaps.
I am convinced that the Abe administration is on the right path to pursue an idealistic society.
By Yuzuru Takeuchi