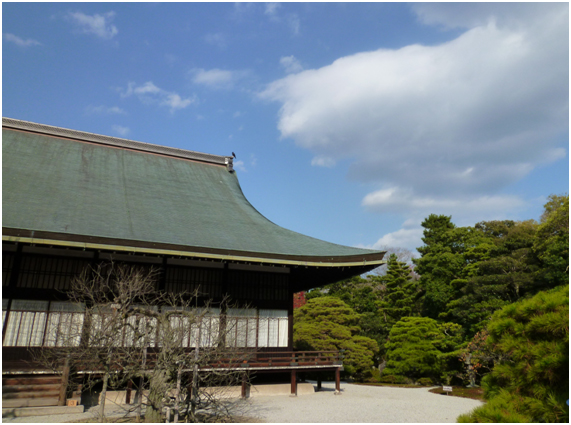 [Photo] Sento Imperial Palace In Kyoto
Prime Minister Yoshihiko Noda is eager to raise the consumption tax rate from 5% to 10% by 2015 due to the ever-growing budget deficit, the amount of public bonds will soon surpass \100 trillion.
However, the Ozawa group of the DPJ, which consists of about 100 Diet members, clearly oppose hiking the consumption tax rate. Instead, they insist that Japans' economy has been under deflation for a long time and that a raise of the rate will accelerate deflation.
If the DPJ government submits the consumption tax hike bill to the Diet in March, the Ozawa group may leave the DPJ and create a new party, which would mean more difficulties for the governments' management. As a result, the DPJ may lose the majority in the Lower House.
Nevertheless, Diet deliberation of the bill will start. But as the DPJ can't pass the bill in both Houses of the Diet, if the bill is denied in the Upper House, then Prime Minister Noda will have to decide on the dissolution of the Lower House and hold a general election.
In the next Lower House general election, the DPJ will be defeated and the LDP will regain victory. At the same time, NEW KOMEITO, MINNANO TO and ISHIN NO KAI, founded by Mayor of Osaka City Toru Hashimoto, may increase Diet members.
It is not easy to forecast which combination of new ruling parties will prevail, but I think that the DPJ may be divided and collapse.